Biking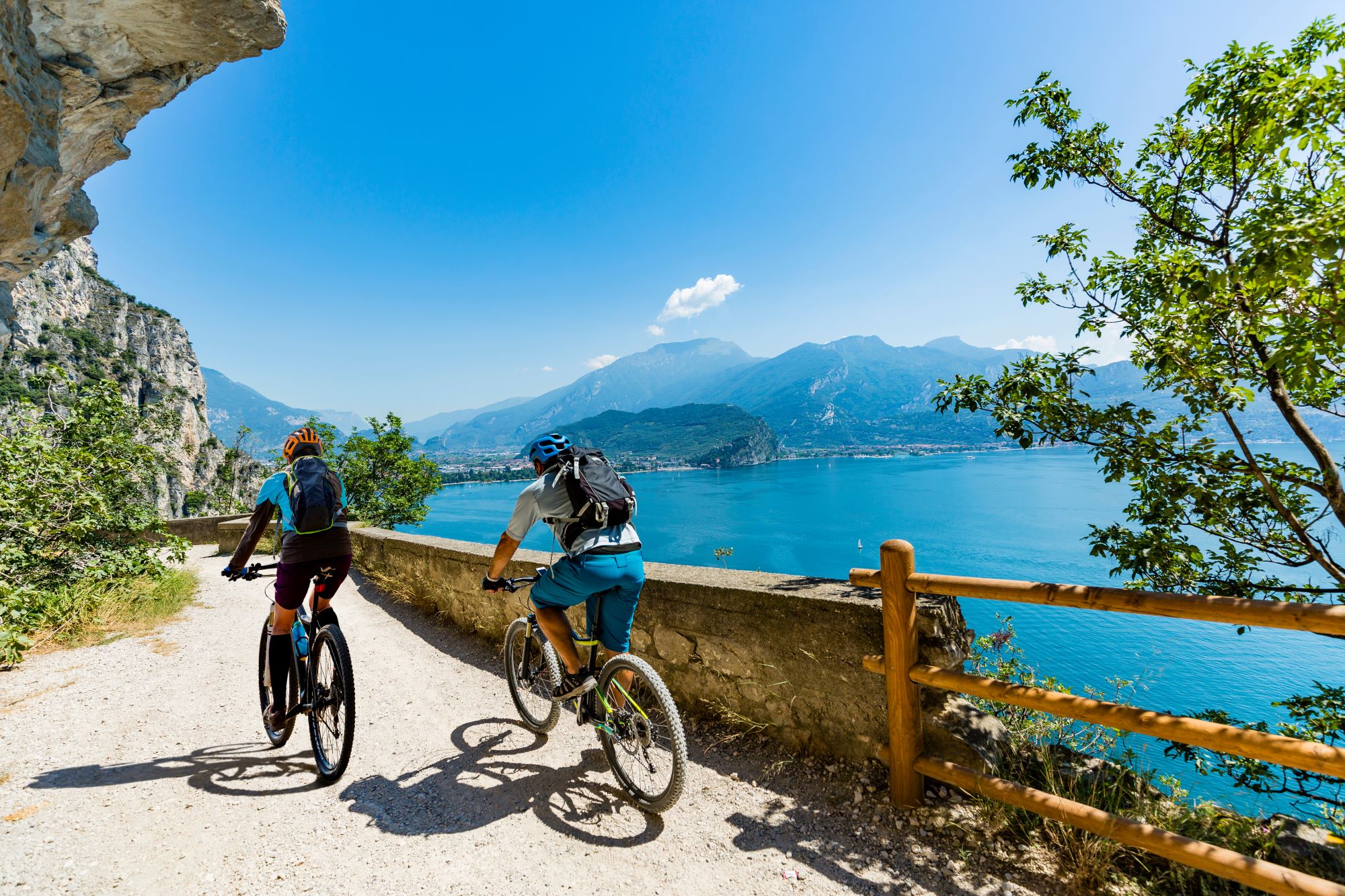 Residence Casa al Sole serves as the ideal starting point for embarking on the myriad of cycling adventures available via mountain bike or e-bike.
These versatile options open up a world of discovery, allowing you to immerse yourself in the splendor of Lake Garda and the majestic surrounding peaks.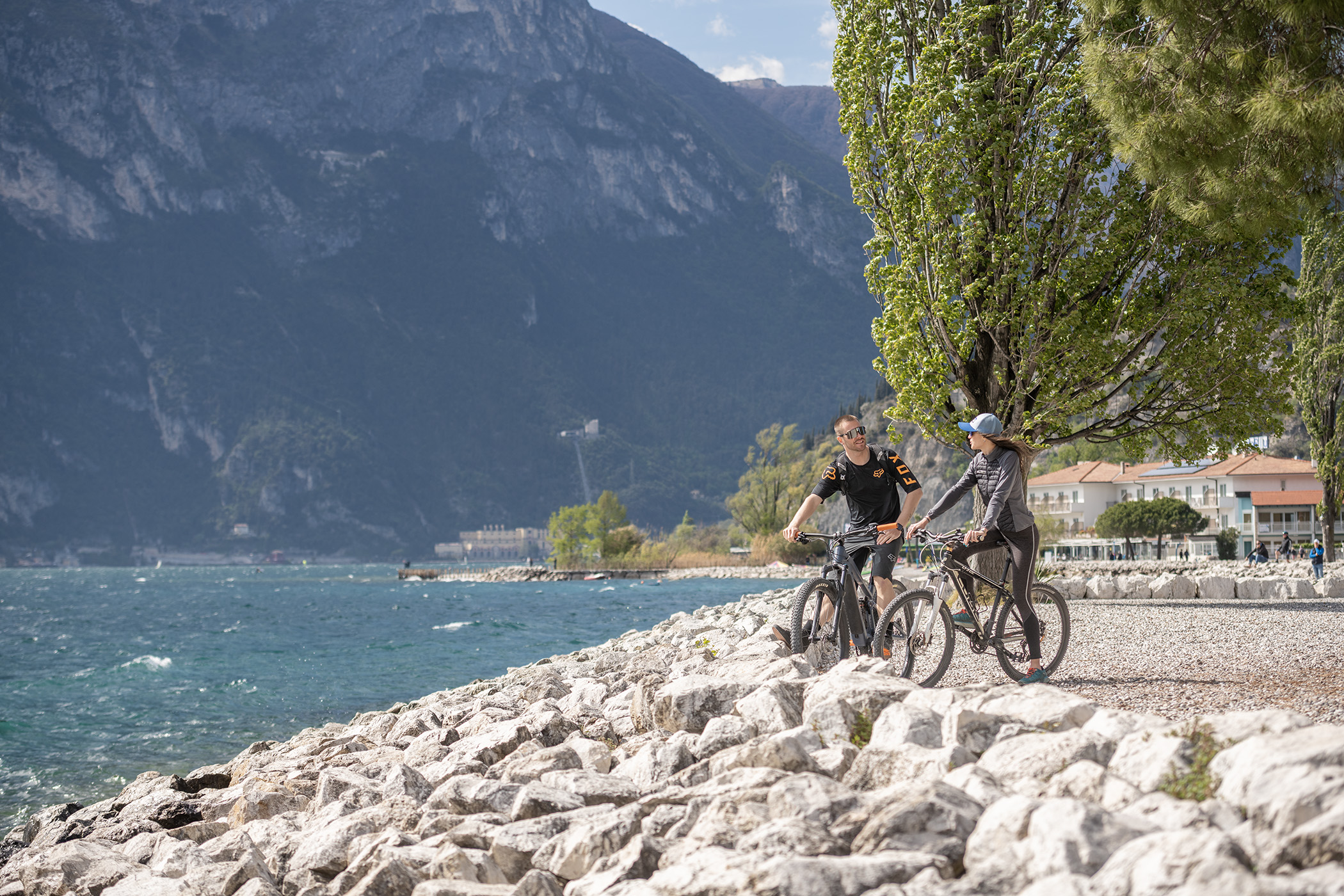 One of the standout routes is the captivating ascent to Lake Ledro via the historic Ponale Trail in Riva del Garda. This moderately challenging path offers a verdant, lakeside journey that showcases stunning lake vistas.
For the more adventurous souls, there's the Giro del Tremalzo, a demanding route through breathtaking landscapes, offering awe-inspiring panoramas from Lake Garda's highest peaks. If you're seeking an adrenaline rush, consider the ascent to Monte Altissimo. This technical and scenic route promises excitement, treating you to stunning lake views from an altitude of 2,000 meters above sea level.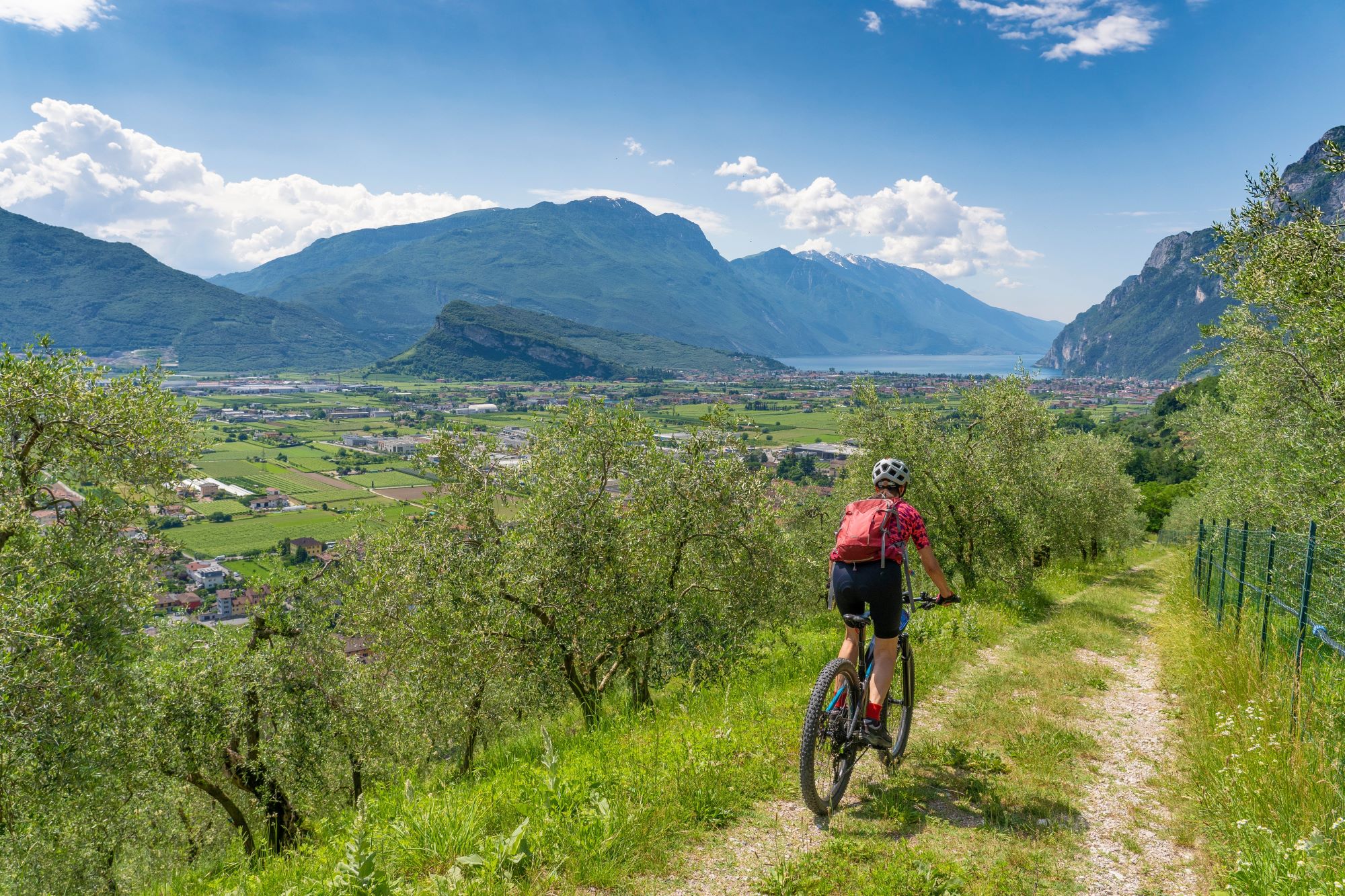 Thanks to our partnerships, we provide mountain biking enthusiasts with easy access to E-bike, Full Suspension, and Standard Bike rentals just steps away, along with a range of other services. Bike shuttles are also available to transport you to your desired destinations and beyond!