Hiking
For enthusiasts of the great outdoors and nature, our region unfolds a myriad of hiking opportunities, catering to various types and difficulty levels, all amidst landscapes that will truly take your breath away.
The lush greenery of the forests seamlessly blends with the serene blue hues of the lake, offering extraordinary scenery and trails adorned with historical relics.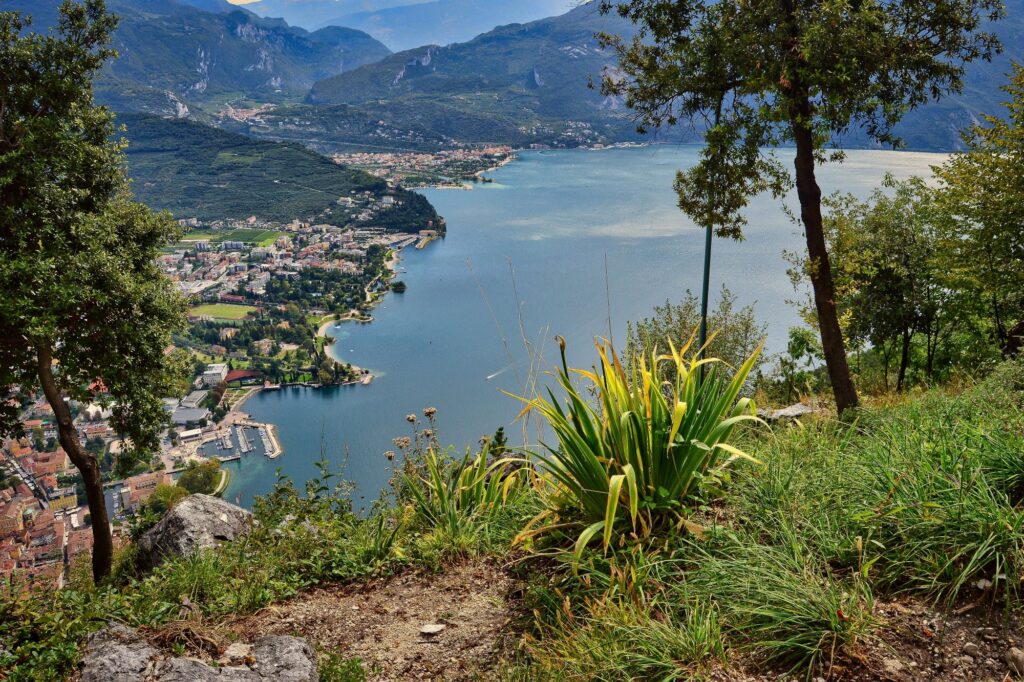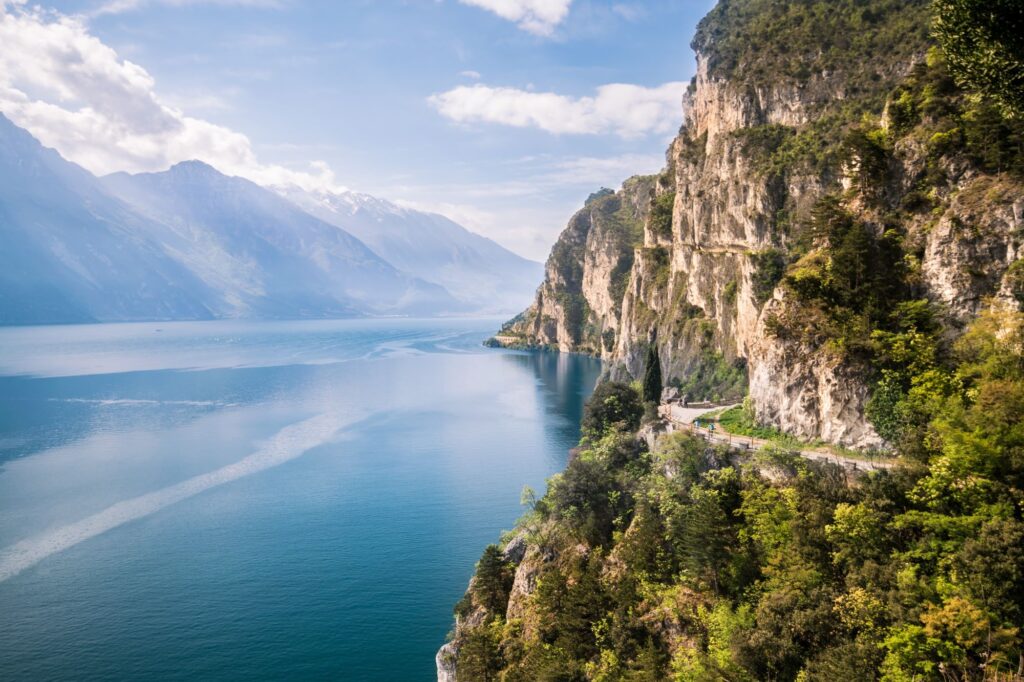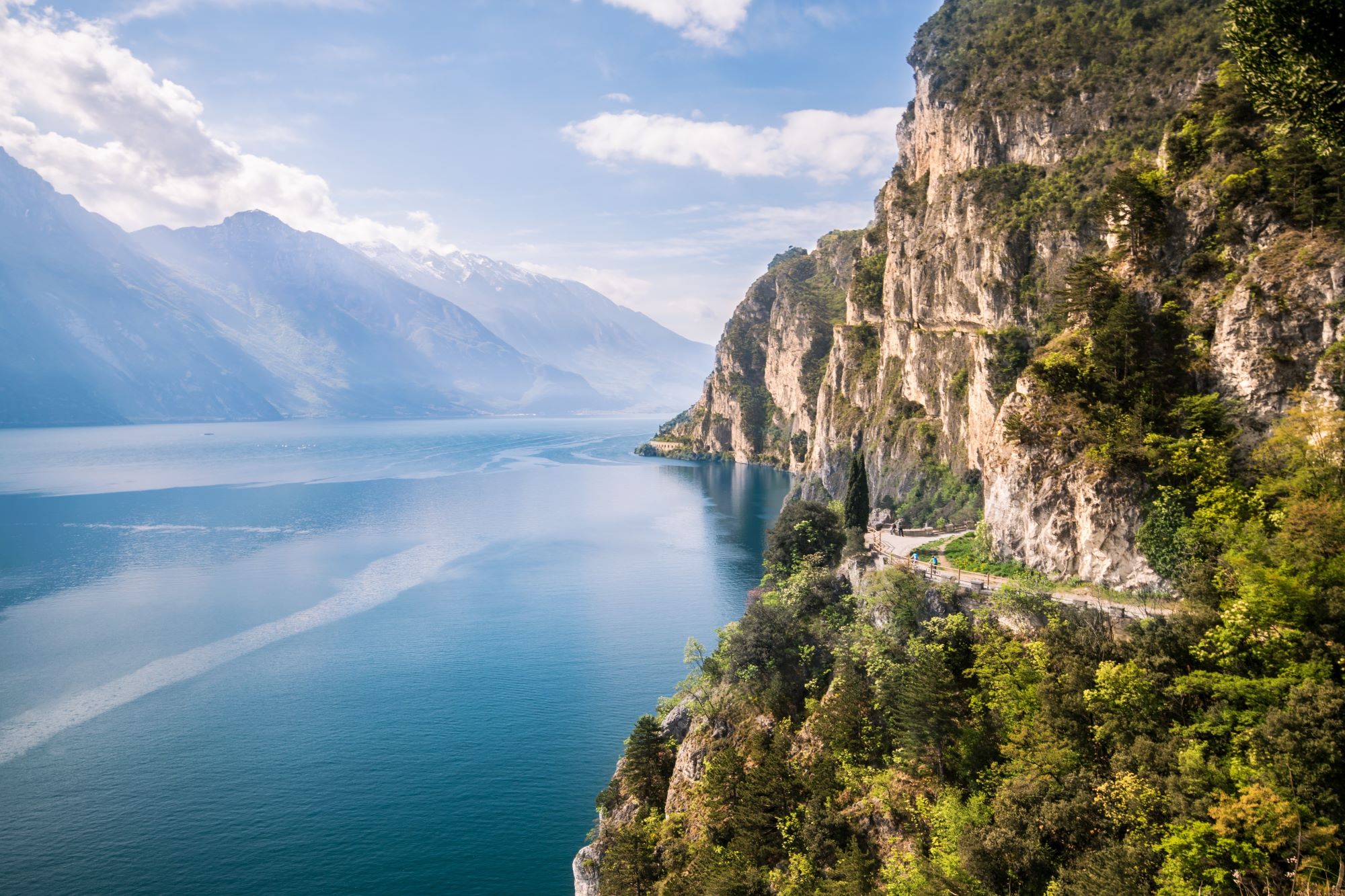 One of the most renowned trails, conveniently reachable on foot from our lakefront apartments, is the Busatte-Tempesta panoramic trail. Featuring iron stairways overlooking Lake Garda, this route promises a speechless experience.
Another favored expedition is Monte Baldo, a timeless classic boasting endless trails that guarantee enjoyment for children, families, and seasoned hikers alike.
Last but not least, we must highlight the Ponale Road, a cherished attraction of Lake Garda, providing one of the most splendid views of the lake. Additionally, Mount Brione, situated between Torbole and Riva del Garda, holds a wealth of surprises for history enthusiasts due to its numerous forts.