Places to Discover
Explore the picturesque villages around Lake Garda: authentic gems nestled between mountains and water. Discover the unique charm of Torbole, the energy of Arco, the beauty of Malcesine, the serenity of Limone, and the history of Canale di Tenno.
Torbole
Once a simple fishing village, Torbole has transformed into a lively, young, and dynamic center, serving as a hub for sailing, foil, and windsurfing enthusiasts, thanks to its world-renowned and tireless wind.
What makes Torbole truly unique is its ability to offer all visitors, including nature and mountain lovers, the opportunity to embark on the most captivating mountain biking, e-biking, hiking, equipped climbing, and free climbing routes starting directly from its center.
Moreover, the beaches in Torbole are the widest in the northern part of Lake Garda, providing a secure and enjoyable swimming experience with waves, and tranquility when the lake is calm.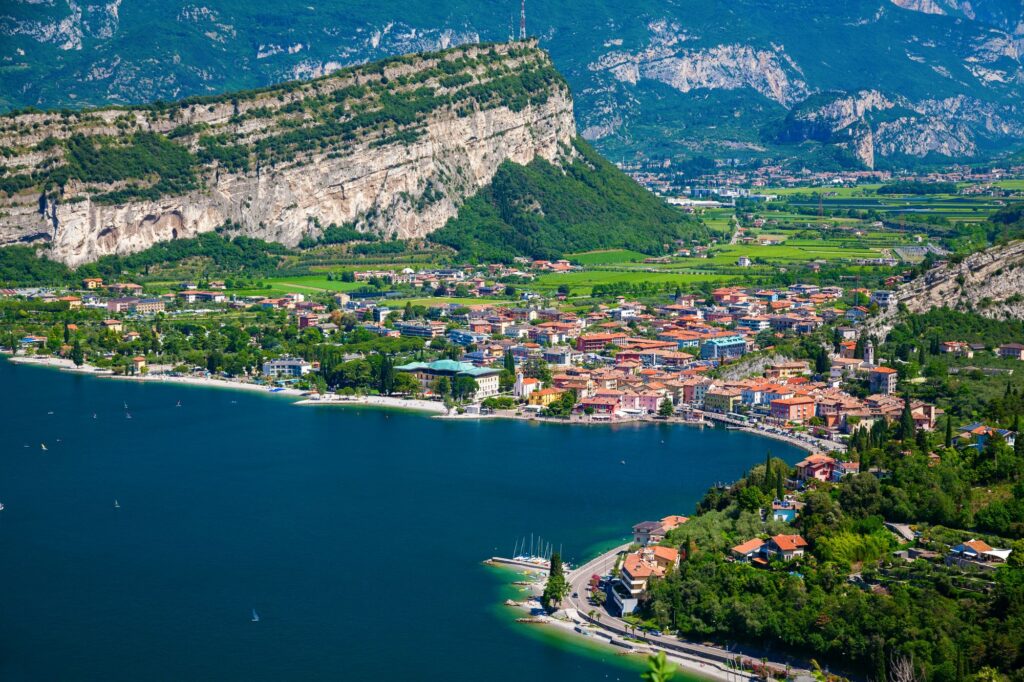 Arco
The little hamlet of Arco, only a few kilometres from Torbole, is well known for its moderate climate and was once considered a health resort for those with respiratory illnesses. As early as the 19th century, it was a favourite destination for nobles from the Hapsburg Empire, who left indelible evidence of their presence. Arco is still home to parks, gardens, and Art Nouveau mansions that are surrounded by Mediterranean plants like olive trees, palm trees, and lemon trees. We recommend visiting Arco Castle, which towers over the town, and Arciducale Park.
As one of the world's climbing capitals, Arco is renowned today for being the ideal vacation spot for those who like both leisure and sports.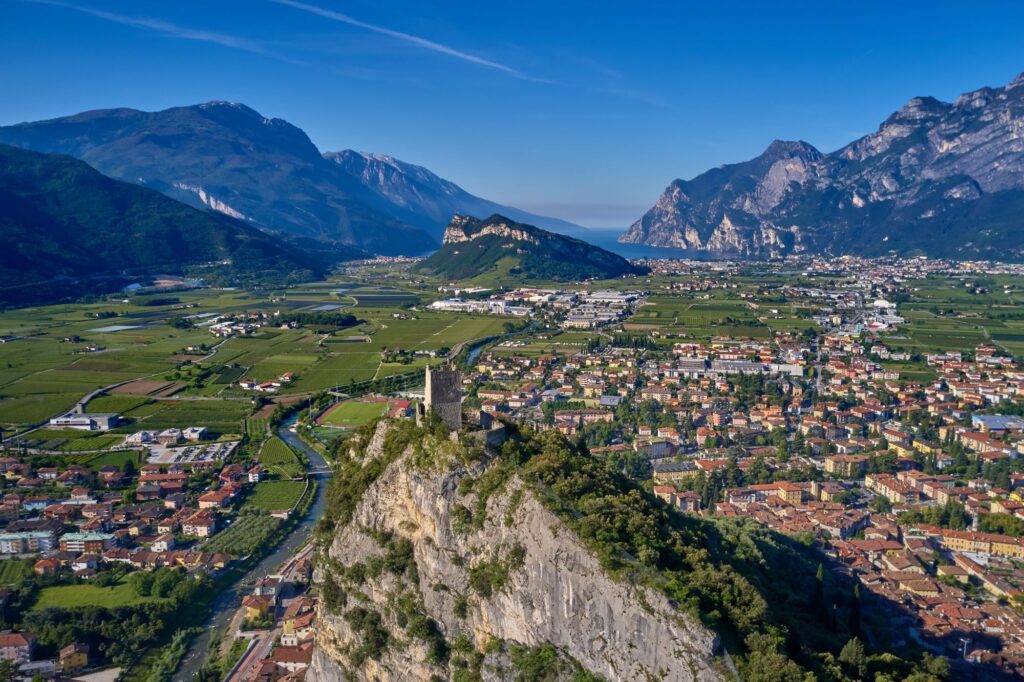 Riva del Garda
Riva del Garda, often referred to as the crown jewel of Lake Garda, is a charming town nestled at the foot of the mountains, just a few kilometers from Torbole. The city's historic center is adorned with numerous cafés and restaurants offering regional specialties, lining bustling lanes filled with shops and activity. A visit to Riva promises a delightful blend of shopping and relaxation, making it the perfect destination to savor life's pleasures. Take a moment to ascend the panoramic lift from the center of Riva to the Bastione, a fortress that commands breathtaking views of the town and the lake. Another recommended attraction is the Cascata del Varone, a meticulously maintained botanical garden featuring a popular waterfall, all within walking distance of Riva's center.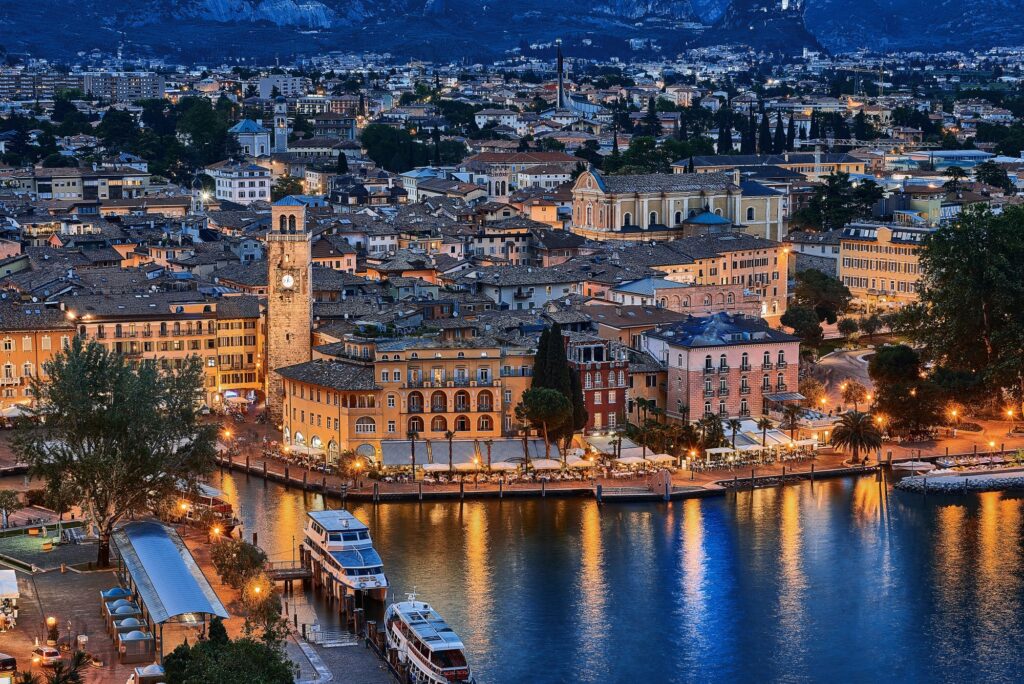 Malcesine
At the foot of Monte Baldo lies Malcesine, renowned as one of the most beautiful villages on Lake Garda. Famous for its Scaligero Castle, small harbor, streets filled with charming shops, and always lively piazzas, Malcesine offers visitors an unforgettable experience. You can easily reach Monte Baldo (altitude 1800 meters) via the nearby cable car, allowing you to explore and enjoy breathtaking views of the entire Lake Garda. Monte Baldo is also a paradise for mountain biking, hiking, and paragliding enthusiasts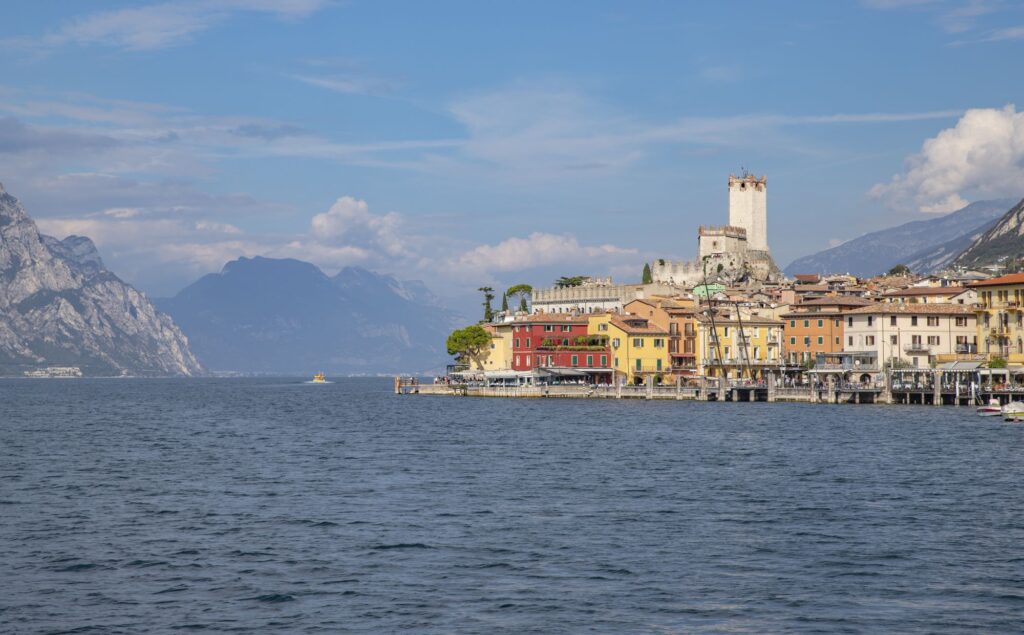 Limone
Perched on sheer cliffs overlooking Lake Garda, Limone was already well-known in the 18th century for cultivating lemon and olive trees. Even today, the area still preserves historic greenhouses, lemon houses, and other remnants of its agricultural heritage. Modern-day Limone is a vibrant community, evident in the colorful flowers, lush plants, stone homes, and charming little shops that grace the streets of the old town. For an exceptional view of the lake, ascend a number of steps within the town. A stroll along the pedestrian and cycling path, suspended between rock and water, which spans Lake Garda, is a must-do activity in Limone and is considered one of the most breathtaking and magnificent in the world.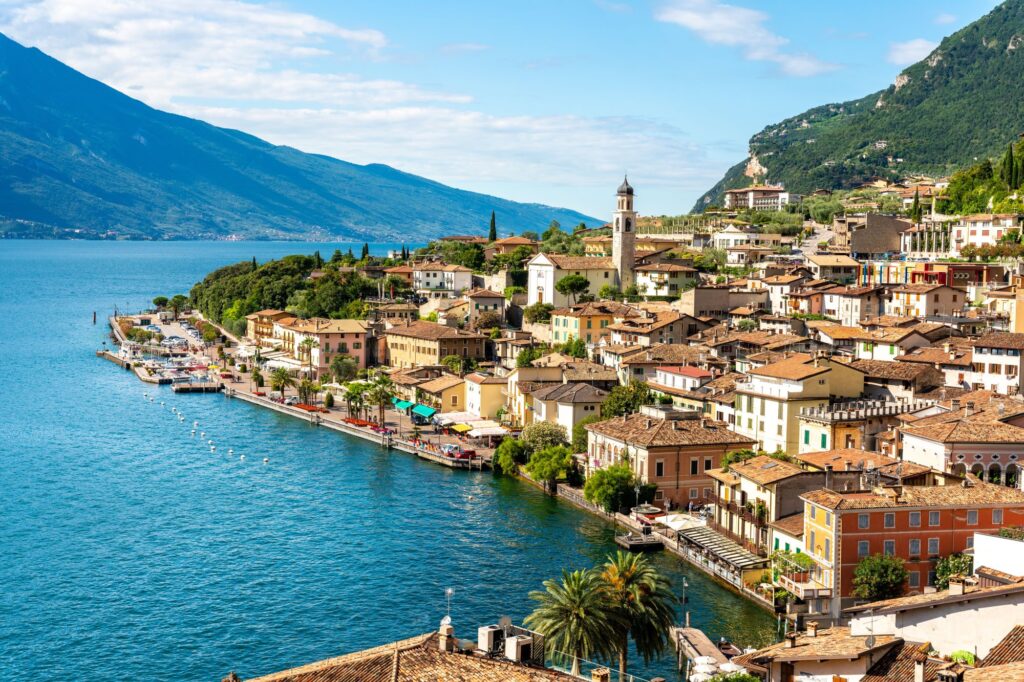 Canale e il Lago di Tenno
A few kilometers from Torbole, we find a small medieval village where time seems to stand still. We are talking about Canale di Tenno, an ancient village of stone houses included in the list of Italy's most beautiful villages. In addition to a peaceful stroll among the houses, you can also take a walk to Lake Tenno, famous for its color, which varies from turquoise to emerald, depending on the season. Lake Tenno is perfect for a refreshing swim or a picnic on the beach. Finally, we recommend visiting one of Tenno's typical restaurants to savor regional cuisine accompanied by the friendly company of local producers.